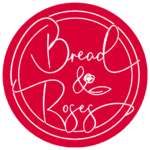 Website Bread & Roses
Farm to Table - Breakfast, Brunch, & Lunch
Full or part-time positions available.
Bread & Roses is a high energy, contemporary casual eatery featuring farm fresh ingredients for breakfast, brunch and lunch. We are looking for a dedicated, organized dishwasher who enjoys working as part of a team in a fast paced culinary environment.
To be successful as a Dishwasher, you should be a committed, communicative team player with excellent time management skills. You should be able to prioritize tasks in a busy setting and adhere to all food safety regulations and procedures. Full-time and part-time positions available. Apply today!
Dishwasher Responsibilities:
R

emoving soiled plates and flatware from tables, washing them thoroughly, and resetting tables in preparation for the next party.

They may also restock items, unload delivery trucks, help prepare cook stations, clean appliances and machines, empty and clean trash receptacles, and other duties, as needed.

Ensuring the availability of clean dishes by bussing tables, washing dishes, pots, pans, and flatware, and resetting dining areas.

Preparing dining areas and kitchen for next shift by cleaning and restocking dining areas and cook stations.

Cleaning machines and appliances used in the kitchen, such as coffee makers, pots, and pans, mixers, etc.

Unloading and storing deliveries. Sweeping and mopping floors, especially in the event that items are broken or spilled.

Taking out the trash and rinsing garbage cans.

Supporting other restaurant staff members by assisting with other tasks, as needed. Reporting kitchen accidents or violations of food safety codes and procedures.
Dishwasher Requirements:
Age: 18+ High School Diploma or equivalent.

Minimal work experience.

Strong problem solving and communication skills.

Exceptional time management skills.

Ability to stand or walk for 8-hour shifts and lift at least 20 pounds.

Willingness to comply with all food safety procedures.
Bread & Roses is a contemporary, casual eatery featuring farm fresh ingredients for breakfast, lunch, and brunch. We have had RAVE reviews on our menu. Full-time and part-time available. Apply today!