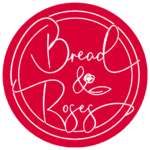 Website Bread & Roses
Farm to Table - Breakfast, Brunch, & Lunch
Full or part-time positions available.
Bread & Roses is a high energy, contemporary casual eatery featuring farm fresh ingredients for breakfast, brunch and lunch. We are a busy restaurant and have an open role for Host/Hostess. You will greet guests as they enter and show them to their table or waiting area. You will also engage with guests to ensure their meal is as good as it should be. To do well in this role you should be comfortable standing for long periods and managing a very busy shift. Full-time and part-time positions available. Apply today!
Host/Hostess Responsibilities:
Welcome guests in a warm and friendly manner.
Ascertains their dining/lodging needs.
Seats guests and manage the seating chart.
Monitors restaurant activity to determine seating and dining flow.
Responds to guest inquiries and requests in a timely, friendly, and efficient manner.
Performs opening and closing duties, as needed.
Assists others with side work including, but not limited to cleaning, stocking, folding silverware, etc.
Helps fellow team members and other departments wherever necessary to maintain positive working relationships.
Host/Hostess Requirements:
Age: 18+
High school diploma or equivalent preferred.
Ability to provide top notch customer service in a fast-paced environment.
A positive attitude and ability work well under pressure with all restaurant staff.
Does high-quality work while unsupervised.
Able to work in a standing position for long periods of time.
Able to safely lift and easily maneuver trays of food when necessary.
Willing to follow instructions and ask questions for clarification if needed.
Able to handle money accurately and operate a point-of-sale system.
Able to work in a busy restaurant environment.
Restaurant experience a plus.