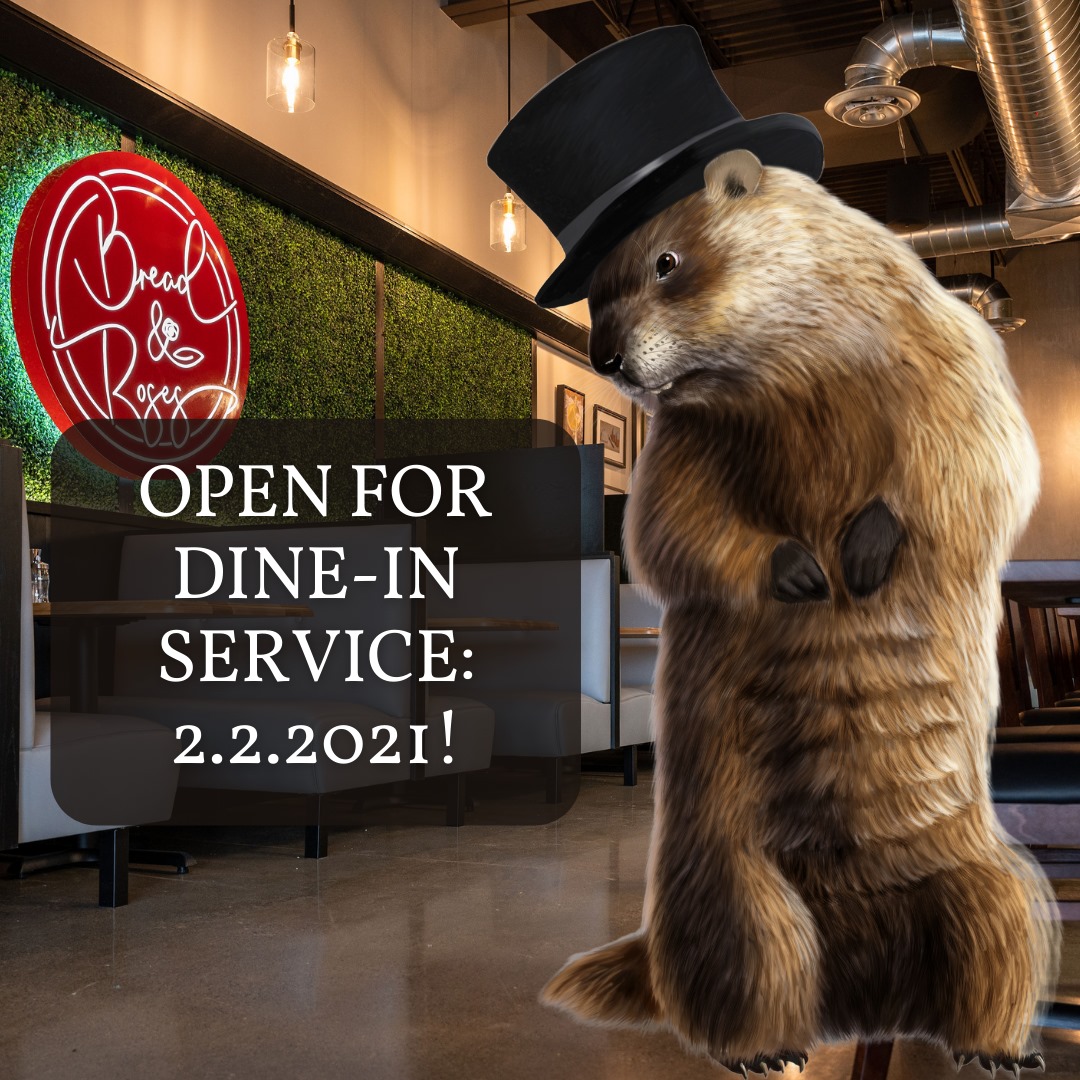 We know, we know, you've waited a long time for this. We've waited a long time for this too, and after a truly remarkable soft opening the day has finally arrived: February 2nd, 2021 marks the official opening of our indoor dining services!
We can't wait to have you join us for breakfast, brunch, or lunch so that you can experience the incredible hand-prepared cuisine we know will leave you feeling rejuvenated in every way. All of our wholesome, refreshing ingredients are chosen for their superior quality and plain old natural goodness, and every dish is more amazing than the last! In fact, we're certain you and your guests will be blown away by just how immaculately prepared our carefully balanced menu is.
Our bold executive chef, and known culinary genius, Israel Lona, uses only the freshest ingredients to construct a unique symphony of flavors for every creative entrée. From our light and fluffy Lemon Ricotta Pancakes, to our inspired Korean Beef Bulgogi, we have a wide variety of exceptional courses we just know you're sure to love. Plus, while you're here you can also enjoy one of our extraordinarily flavorful beverages, and our coffee, courtesy of our partnership with the magnificent team over at Thrive Farmers, which will leave you feeling as good physically as you do about your contribution to sustainable farming!
After all, our core philosophy here at Bread & Roses is "bread for all, and roses too," which essentially means we care as much about nourishing the minds and spirits of our patrons as we do the physical form. Our dishes are as aesthetically appetizing as they are nutritive to fuel the whole body, and guarantee our patrons always leave us feeling better than when they first arrived. Best of all, we have plenty of housemade gluten-free items and other carefully prepared dishes for those with allergies and sensitivities so we can offer spectacular, filling meals for all of our honored guests!
Comfort and satisfaction, of course, are our top priorities, so you can believe we will continue to work hard to ensure we impress our esteemed visitors by offering a supremely clean, cozy dining area that offers the wide rage of delectable dishes made with the utmost care you expect. So please, feel confident to enjoy your food the way it's meant to be enjoyed – at its freshest – by stopping by and dining inside here at Bread & Roses. Our main dining area closes at 3:00pm though, so make sure you arrive early to get a great table!
If you are looking for the best breakfast, brunch, or lunch restaurant in the Shelby Township area, stop into Bread & Roses today at 56258 Van Dyke Ave. Shelby Township, MI 48316, order a carryout by calling (586) 697-5781, or order delivery online: